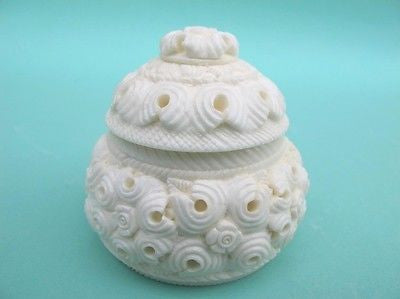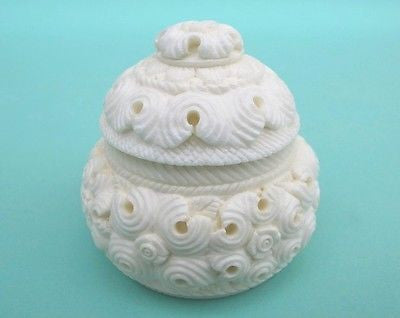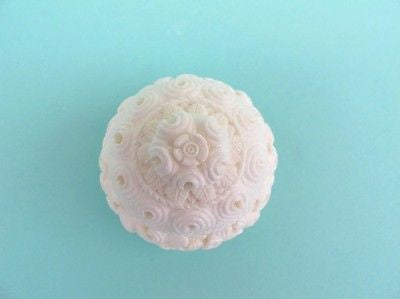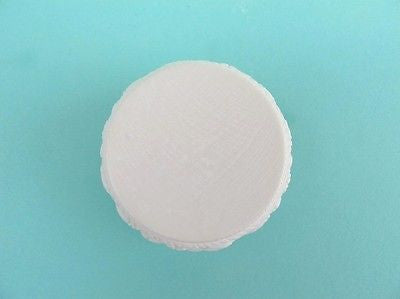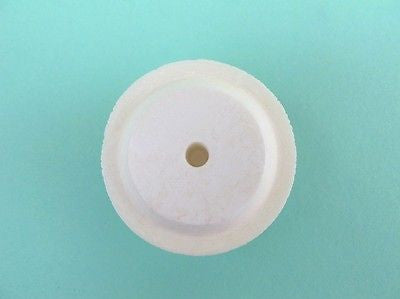 $ 115.00
Rare Meerschaum Box Collectible Decorative Jewelry Trinket Gift Ladies Gift 8994
COLLECTIBLE DECORATIVE MEERSCHAUM JEWELERY TRINKET BOX
Welcome

Only the very best
You are bidding on: Rare Trinket gift
"Elegant Floral Meerschaum Jewelry Box"

Hand Carved & Hand Made in Eskisehir Turkey
by Renown Medet Kara (Emin Brothers)

  MADE OF 100% HIGHEST GRADE SOLID BLOCK MEERSCHAUM 
APPROX. MEASURES: HEIGHT 2.05" / 5.2cm  -  WIDTH 2.24" / 5.7cm -
 100% SATISFACTION GUARANTEED
YOU WILL BE AMAZED BY THE LOOKS OF YOUR NEW BOX, AND WILL BE SO PLEASED WITH THE PLEASURES IT WILL BRING YOU 
Exact item pictures
Please remember to visit "my other auctions" and items on Ebay store.
Featured is a brand new meerschaum trinket box.
We as "Meerco Pipes" Carry Only High Graded Meerschaum and Selective Art Work by Master Carvers in Eskisehir - Turkey. We proud to provide the collectors & smokers and collectors with one of a kind, hard to find master pieces by renown artisans. 
We welcome you to consult any customized work, such as picture samples, portrait, dream pipe, logo, mythical, and sexy compositions you have in mind. Prices vary depending on the size of the stone and intricacy of the carving.
All of our pipes come with custom fitted boxing for top safety. 
Since we recently relocated to USA, we ship most of the items to you from FL, USA. Please read "Shipping & Payment" for other details.
For combined shipping of multiple items please e-mail Meerco Pipes.
Please remember to add us to your favorites and visit often for exciting pipes to be featured. 
 THANKS FOR VISITING AND HAPPY BIDDING.
 It is, in the words of one,
 ?. . . soft and light as a fleeting dream, creamy, delicate and sweet as the complexion of young maidenhood.?  Benjamin Rapaport, A Complete Guide to Collecting Antique Pipes. 1979.
 

Dear 

Collector; we process your order within 24 hours following your payment. We ship your item from our FL, USA location. Most US shipments arrive within 2 to 4 days. EU countries receive shipments within a couple of weeks or so. Holiday Season: Please understand regular postal & custom inspection delays for international customers.
All major credit card payments accepted through PayPal.
DO NOT DUPLICATE OR COPY! Template Made By: © InkFrog.com
 Auction Templates, Logos, Store fronts and more!